Topical Skin Care & Injectables


Skin care is a very highly specialized area of aesthetics. Often, a great result following facial surgery can be made even better with the appropriate skin care products. To meet your individual skin care needs, we offer an extensive choice of Continuum® Skin Care products. If you would like to obtain any of the Continuum® products from our office, these can be shipped to your home. We ship using United Parcel Service. Please contact us if you would like more information on this service.
Skin resurfacing options are available employing glycolic acid, salicylic acid, and illuminize/vitalize peels. Microdermabrasion is a more aggressive form of skin resurfacing. These treatments are all designed to be a part of a skin care regime to give the maximum benefit possible with the least downtime for each individual patient.
When you smile, laugh, frown, or look puzzled, you contract the muscles of your face. Over time, these contractions produce permanent furrows and deep wrinkles in the skin, especially around the eyes and mouth, between the eyebrows, and on the forehead. These lines can make you look older, sad, angry or tired.  Dermal fillers can not only prevent you from deepening these lines during natural facial movements, they can also erase these marks of aging, leaving you looking younger and refreshed.
Dermal fillers are safe for use by most patients. Many of the fillers are made from substances found naturally in the body, or synthetically made to mimic natural substances or stimulate collagen production. These fillers are injected directly into the skin of the targeted area to restore volume and reduce the appearance of fine lines and wrinkles.
BOTOX® Cosmetic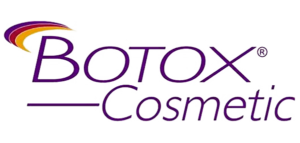 BOTOX® Cosmetic injections are the most commonly performed cosmetic procedure used to "improve"- new government regulation the appearance of facial wrinkles through minimally invasive injections. These injections are made from botulinum toxin A, a therapeutic muscle-relaxing agent approved by the FDA for several different uses. When injected into the skin, it can block the nerve to muscles that are responsible for the repetitive actions that cause fine lines and wrinkles, smoothing them away for a younger and more refreshed appearance.
After treatment, the appearance of your wrinkles begins to improve within 24 hours, with full results developing gradually over the next five days. Most patients achieve their desired results after just one injection, although additional treatment sessions may be required in the future. The results of BOTOX® Cosmetic injections typically last up to four months, with some patients reporting results lasting up to a full year.
Restylane®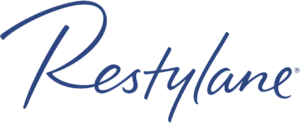 Restylane® is an FDA-approved dermal filler made of hyaluronic acid that restores volume to the skin, lifting and smoothing out wrinkles and other fine lines. This procedure is most commonly used to treat the glabellar lines (between the eyebrows) and the nasolabial folds. It can also be used to add volume and shape to the lips.
Since Restylane® is made from a natural substance found in the body, no pre-testing is required. Restylane produces results that last for several months through its unique ability to bind with water and remain in the skin. The results of this procedure are visible right away, and can last for several months, depending on the condition of the individual patient's skin.
JUVÉDERM® Injectable Gel

JUVÉDERM® is an Injectable gel that gently reverses many signs of aging in the face, including fine lines and wrinkles, crow's feet, thinning lips and loosening skin. It can also "plump up" the lips, sculpt the cheeks, and restore a youthful oval shape to the face. It is made with hyaluronic acid, a natural substance found in the body that works with collagen and elastin to give volume and support to the skin. Because it is non-animal-based and highly biocompatible, no pre-treatment testing is needed. JUVÉDERM® comes in three formulas optimized for the depth of the area being treated. Results last about 6-9 months and can be made to last even longer with a simple follow-up treatment a few weeks after the initial injection.