Top Reasons to Consider Abdominoplasty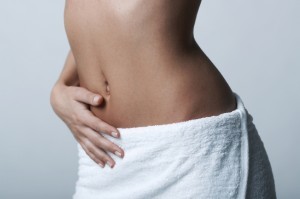 Abdominoplasty, better known as a "tummy tuck," is a procedure that helps flatten the abdomen by removing excess skin and body fat and tightening muscles. This surgery is considered most effective for men and women who are in otherwise good health, but have areas of body fat and loose skin that cannot be eliminated with diet and exercise alone. Abdominoplasty may also be appropriate for slightly obese people whose skin has lost some of its elasticity.
Here are the Top Reasons to Consider Abdominoplasty:
The surgery can improve your appearance and confidence. It can be difficult to be confident about your body if you have areas of unwanted fat or excess skin. Fortunately, abdominoplasty can correct this issue by removing excess skin and fat, leaving you with a slimmer and more youthful appearance. This procedure is also considered especially useful for women who have stretched skin and muscles following pregnancy, or for patients who have recently lost a great deal of weight and now have excess skin. However, women who plan on having more children in the future are advised to hold off on undergoing abdominoplasty, since the results of the procedure can diminish with future pregnancies.
Abdominoplasty is customized to your needs.  Just like every patient, every abdominoplasty will be different. During your consultation, the surgeon will speak to you about your specific needs and your desired outcome from this procedure. That way, patients will have a completely customized treatment that takes into account their specific goals.
Your results will look natural.  An abdominoplasty leaves you with a toned abdominal area that fits with the natural shape of your body. Best of all, results are immediately noticeable and will continue to improve over time. Any scarring from the procedure will heal with time, and your stomach will look toned, sleeker, and well-defined.
Questions about Abdominoplasty? Ask Dr. Perron.
Are you considering undergoing an abdominoplasty? Don't hesitate to contact Dr. Wayne R. Perron, who will establish a customized treatment plan that suits your needs. Our offices are located in Calgary, Alberta, and can be reached at 403.228.7076. We look forward to hearing from you soon.
Tagged with: tummy tuck
Posted in: Abdominoplasty, Body Contouring, Featured Posts