Is BOTOX® Right for You?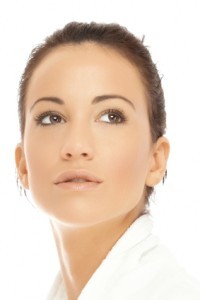 Age can give you wisdom, as well as life experience. Unfortunately, age can also leave you with unwanted "gifts," such as wrinkles and lines. However, with so many different ways to stay youthful-looking, there's no reason to put up with unwanted wrinkles. BOTOX® Cosmetic can provide you with a fresh, rejuvenated appearance without the need for invasive surgery.
Let's answer some common questions about BOTOX.
Top 5 Questions about BOTOX Cosmetic:
What exactly is BOTOX? BOTOX Cosmetic is a minimally-invasive injectable treatment. Composed of a protein and a neurotoxin, it can improve the appearance of age-related cosmetic issues, like  frown lines, and wrinkles.  Patients love that this procedure gives them a fresher, more youthful appearance through a series of simple injections, and can eliminate the need for invasive cosmetic surgery.
How does BOTOX work? BOTOX works by blocking nerve impulses within the targeted muscles, which can cause frown lines or wrinkles. The injection causes the muscles to relax and become smoother.
How long will my results last? Results from BOTOX will become visible just days after the injection, and patients will usually see complete results in about a month. While results usually depend on the individual, most patients who have had BOTOX will experience results lasting up to four months.
Will this procedure be painful? Most patients report feeling very little pain or discomfort with BOTOX. While some patients may experience a slight discomfort at the injection site, it is normally very minimal and quite short-lived. The injections are small, and the procedure takes just minutes.
Is BOTOX right for me? Ideal candidates for BOTOX are otherwise healthy adults, who simply wish to correct noticeable signs of aging, especially on their face. Patient who have severe skin conditions or have had allergic reactions to other dermal fillers in the past, are generally not considered good candidates for BOTOX. However, a doctor will determine whether or not you are a good candidate for this procedure.
BOTOX® Cosmetic in Calgary
To learn more about what BOTOX can do for you, contact us today to schedule a consultation.  Our offices are located in Calgary, Alberta, and can be reached at (403) 228-7076.  We look forward to hearing from you.
Posted in: Botox, Dermal Fillers