5 Facts about Facial Implants
Sadly, not all of us are born with perfect features. Maybe, you have a weak jaw, an oddly sized chin or even poorly developed facial contours. Whatever the issue might be, there is no reason for you to be upset. Thanks to the magic of modern medicine, doctors can now correct these problems using 'facial implants'.
With 'facial implant surgery', you can now enjoy having a jaw that isn't weak anymore, accentuated cheek bones that make you look younger or facial contours that make you look like a movie star. Facial implant surgery can fix a wide range of issues that affect your facial features.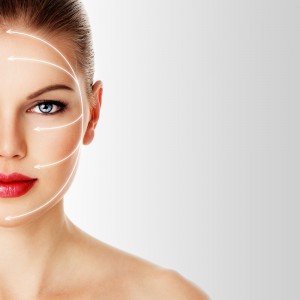 A few facts to be aware of
The right candidate: Though anybody can go in for facial implants, there are certain conditions that need to be met before doing so. For starters, smokers need to have stopped smoking completely, at least a couple of weeks prior to the surgery. Also, an ideal candidate must possess good overall mental and physical health.
Results: The purpose of facial implants is to correct disproportionate features and to enhance a person's appearance. Facial implants will not change the way you look. Therefore, it is necessary to have realistic expectations. Perfect results are not possible.
Procedure: The procedure can be carried out for individual features such as the cheeks, chin, or jaw depending on the patient's requirements. Also, the procedure is almost identical for all facial areas. For instance, chin implantation requires an incision to be made inside the mouth, alongside the crease where the gums and the lower lip meet. Similarly, cheek implantation requires incisions to be made inside the mouth as well. However, the incisions here are made along the jaw line, extending all the way back.
Healing:  Incisions are closed using sutures that are absorbable. The sutures are usually removed after a period of 2 weeks post-procedure. Swelling can occur after the surgery and last for a month, before the full effects of the procedure can be seen.
Implant material: The implants are made from silicone to mimic a natural appearance. The material remains the same for all facial implants and can be shaped according to the facial contours of the patient, which makes it easier to place.
Need more information on facial implants? Contact Dr. Wayne R. Perron
For more information on facial implants, contact Dr. Wayne R. Perron. We are located in Calgary and can be contacted at 403.228.7076. We look forward to hearing from you.
Posted in: Facial Implant Surgery