Most Common Liposuction Myths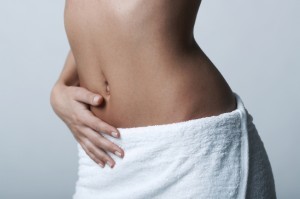 Liposuction is a minimally invasive cosmetic procedure used to remove stubborn fat from certain, targeted areas of the body. It is a highly popular procedure in America today, so it's been at the center of many discussions. Unfortunately, many people possess widely held misconceptions about the treatment. Keep reading to learn more about some of the most common myths surrounding liposuction.
5 Most Common Liposuction Myths
Liposuction will help me lose weight. Liposuction is not a weight loss procedure. It is meant to remove specific areas of fat that are not affected by diet and exercise to better sculpt the body and provide an enhanced appearance. It is typically performed on healthy individuals who have issues with fat deposits in targeted areas of the body.
All results are permanent. While liposuction provides effective results, patients are expected to maintain a healthy lifestyle through exercise and diet once the procedure is completed. Failing to do so in the long term can result in weight gain.
Liposuction is only for women. This procedure is actually among the top 5 most popular cosmetic procedures for men. The number of men undergoing cosmetic procedures is continuously increasing, and many men choose liposuction as a means to eliminate stubborn fatty areas.
Liposuction can get rid of my cellulite. Cellulite is caused by fat that is just underneath the skin. The fat cells mix with connective tissues, meaning cellulite cannot be removed without severely damaging the skin in the process. Liposuction is aimed at removing the deeper stores of fat to improve the contour and shape of the body.
There is scarring afterwards. Although liposuction is a form of surgery, it requires only very small incisions for the cannula (the small tube that suctions that fat out) to be inserted. Dark or raised scarring is very rare, and any lines left from surgery are typically not visible.
Liposuction in Calgary
If you have any questions about liposuction, contact us today to schedule a consultation. Our offices are located in Calgary, Alberta, and can be reached at (403) 228-7076. We look forward to hearing from you!
Posted in: Liposuction