Head Off the Teasing with Ear Surgery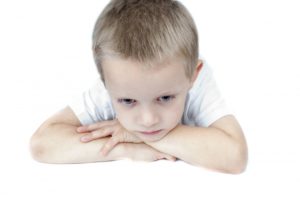 Children aren't known for their kindness when out on the playground. That's the time when a child with protruding ears can hear about their condition with terms like "satellite dish ears" or "Dumbo" or other niceties. This kind of teasing can really beat up a kid's self esteem. But ear surgery with Dr. Perron can bring the ears closer to the head, or change unwanted size or shape, and head off the teasing before it ever begins.
What is otoplasty?
Ear surgery is clinically known as otoplasty. Dr. Perron uses it to correct a variety of conditions with the ears: protruding ears, overly large ears, uneven ears, large or stretched earlobes, wrinkled or creased lobes, lop ear, and shell ear.
Otoplasty, both in children and adults, not only improves the look of the ears, but along with it the self-esteem of the patient.
How is otoplasty done?
Otoplasty usually isn't a difficult procedure. In most children, their ears are fully developed by around age four or five, so the surgery can be done to bring the ears closer to the head before they will even be in school, or at least in the grades where the kids will be teasing them. In most cases, the surgery involves incisions made behind the ears. From those incisions, a small amount of cartilage is removed or reshaped. With that cartilage removed, the remaining cartilage is sutured into place, pulling the ears closer to the head. Because the incisions are made behind the ears, they are virtually invisible. However, in other cases, incisions may need to be made on the front of the ears, particularly in re-shaping surgeries. If this is necessary, Dr. Perron tries to hide the incisions in the natural folds and creases of the ears.
Recovery
Recovery from ear surgery is not difficult. The ears may ache or throb for a few days, but pain medication can alleviate this. A day or two after surgery, Dr. Perron will remove the bandages from around the patient's head. If necessary, stitches will be removed within a week. Because of the location of the incision, any scarring from otoplasty is virtually invisible.
Don't let your child be the subject of teasing about their ears. Call Dr. Perron at 403-228-7076 and ask about otoplasty.
Posted in: Otoplasty