What is Otoplasty?
Otoplasty, commonly known as ear surgery, is a cosmetic procedure that works to improve the aesthetics of a patient's ears. Typically, otoplasty sets ears closer back to the head while also reducing the size of larger ears. There are also multiple issues that otoplasty can help correct, such as cupped ears, shell ears or large creases and wrinkles in the ear.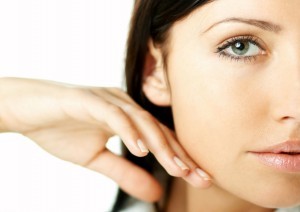 What happens during the otoplasty procedure?
Otoplasty surgery typically takes around one to two hours, depending on the patient. General anesthesia is traditionally recommended for younger patients while a local anesthesia is used for adults. A sedative may also be used in adult cases.
To minimize scarring, an incision is made in the crease where the ear connects to the head. The ear is then shaped and placed to its new position by sculpting the cartilage.
Sutures are then applied to hold the ear in its new position while the head is bandaged to allow for healing.
What is the recovery time following otoplasty?
The patient's ears will swell for the first 24 hours. They will be tender to the touch and will remain bandaged. After the first day, the patient is encouraged to use the bandages as much as possible while the swelling dissipates.
Most patients are able to return to work about 72 hours after surgery, depending on the swelling and nature of their work. More strenuous activities are to be avoided while healing occurs. About three months after surgery, patients typically report that swelling has completely gone away and that they are healed.
What are potential complications?
Patients typically report little to no difficulties during their recovery time from otoplasty surgery, though in rare cases, patients report a fluid buildup behind the ear. That buildup can dissipate on its own or can be removed with a syringe.
Are You Considering Otoplasty Surgery? Contact Calgary Plastic Surgeon Dr. Perron today.
If you have any questions about otoplasty surgery and how it can improve your appearance, contact Dr. Wayne R. Perron today to schedule a consultation. Our offices are located in Calgary, Alberta, and can be reached at 403.228.7076. We look forward to hearing from you!
Posted in: Otoplasty