Top Reasons to Consider Breast Augmentation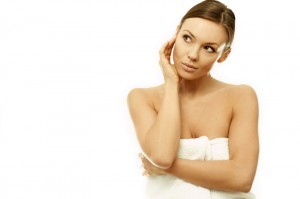 Breast augmentation is a procedure that can give women with small or uneven breasts a chance to feel more confident with their bodies. With the use of saline or silicone implants, breasts can look more proportioned, full, and firm. Women may consider this procedure to balance the size of their breasts, to correct any asymmetry, or to improve breast mass after surgery or pregnancy.
Breast augmentations are one of the most popular cosmetic surgery procedures in the country, and many patients can attest to why. Let's find out exactly why you should consider our breast augmentation procedure below.
Top 5 Reasons to Consider Breast Augmentation
Personalized procedure. Every patient comes in under different circumstances and wants different results out of the procedure. We are sure to develop an individualized approach to every case during the pre-operative consultation so that every patient can be happy with their results.
Fast and efficient. This procedure provides great results, and the surgery only lasts one to two hours under general anesthesia. Recovery time after the procedure depends on many different factors that your doctor can review with you.
Minimal scarring. All surgeries leave some kind of scar, but with our breast augmentation technique you'll barely notice! We place our incisions in inconspicuous areas of the breast, like the underside of the breast or around the areola. Scarring can even be revised if necessary.
Safe. Although this procedure carries the typical risks of any other surgery (like bleeding or infection), complications are an uncommon occurrence. In the event that any of these things do occur, we can quickly step in and resolve the problem. Both of our implants (saline and silicon gel) are also very safe to use in this treatment.
Great results. Breast augmentations produce beautiful results that can help women feel satisfied and confident. This procedure can even be combined with others to further enhance the results, like a breast lift or mastopexy.
Breast Augmentation in Calgary
If you want to learn more about breast augmentation or have any questions, contact us today to schedule a consultation. Our offices are located in Calgary, Alberta, and can be reached at (403) 228-7076. We look forward to serving you.
Posted in: Breast Procedures, Featured Posts