Breast Augmentation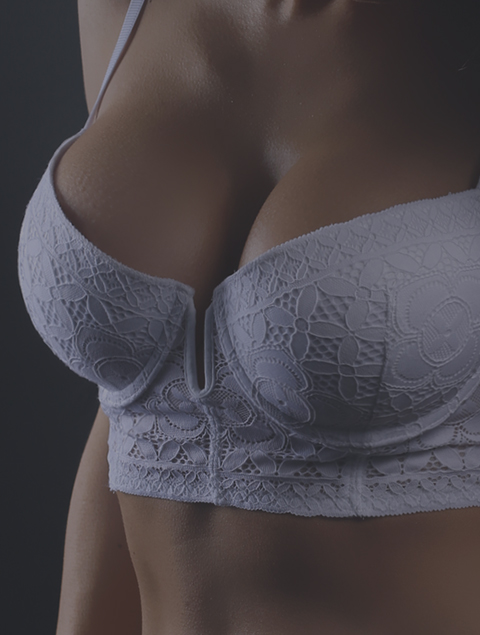 Fully Customized Breast Enhancement
Breast augmentation is one of the most frequently performed cosmetic surgery procedures in the U.S. and one of our most popular services. Breast augmentation can give women with small or unevenly sized breasts a fuller, firmer, better-proportioned look through the placement of saline or silicone implants in the breast.
Our patients elect to undergo breast augmentation for many different aesthetic reasons, including balancing breast size, compensating for reduced breast mass after pregnancy or surgery, and correcting breast asymmetry.
---
Breast Enhancement
We know that every woman is unique in both her desires and her body shape. With that in mind, we take the time during the pre-operative consultations to learn what each patient hopes to gain from breast augmentation surgery and to decide which implant type and implant placement is best. In this way, every one of our patients enjoys completely customized treatment designed with her specific goals in mind.
---
Complementary Breast Procedures
Breast augmentation can achieve dramatic and beautiful results on its own as well as in conjunction with other cosmetic surgery or non-invasive procedures. We sometimes recommend combining breast augmentation with other procedures such as a breast lift for more satisfying results.
---
Saline & Silicone Gel Breast Implants
Breast implants are silicone shells filled with either saline (salt water) or silicone gel. Both implant types are very safe, and each offers its own advantages. We will help you decide which kind is right for you. During surgery, we will place the implants behind each breast, underneath either breast tissue or the chest wall muscle.
---
Breast Augmentation Surgery – Incision Techniques
The breast augmentation procedure lasts one to two hours and is typically performed with general anesthesia. Incisions through which the implants are inserted are made in inconspicuous places on the breast to minimize scar visibility. These may be located in the crease on the underside of the breast (inframammary), or around the areola, the dark skin around the nipple (periareolar).
---
Risks & Complications Of Breast Augmentation
Early
Bleeding and infection can occur with any surgery.  Fortunately, both are uncommon occurrences.  When recognized by the patient or staff, quick intervention will take place to resolve the issues.
Late
With any type of surgery, a scar results with healing.  Most often, scarring is hardly noticeable on the skin.  An unacceptable scar can be revised under local anesthesia if necessary.  A normal response of the body to the presence of an implant is to form a scar, often referred to as a capsule.  Occasionally, this scar will shrink around the implant to cause the breast to feel firm.  This is commonly referred to as capsular contracture.  If this condition causes undue pain and/or aesthetic distortion of the breast appearance, it can easily be corrected with a surgical procedure.
---