Blepharoplasty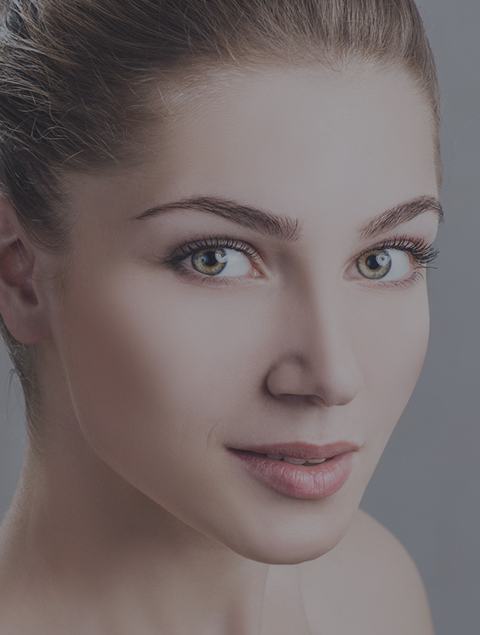 Blepharoplasty, or eyelid surgery can rejuvenate puffy, sagging or tired-looking eyes by removing excess fat, skin, and muscle from the upper and lower eyelids. It may be performed for cosmetic reasons or to improve sight by lifting droopy eyelids out of the patient's field of vision. Blepharoplasty can be combined with BOTOX Cosmetic treatments to raise the eyebrows or reduce the appearance of wrinkles, crow's feet or dark circles under the eyes.
---
What Is Blepharoplasty?
Your eyes are the focal point of the face. The vast majority of people say the eyes are what they notice first when meeting a new person. What are your eyes saying about you?
The eyes feature some of the thinnest skin on the entire human body. Plus, they are exposed to the elements all the time. This is especially true of the high altitude, ample sunshine, and cold winters of Calgary. This combination of delicate skin and exposure is not kind, as the skin on our eyelids and the surrounding areas is some of the first to show lines, wrinkles, and sagging. This can dramatically age your face.
Blepharoplasty, the clinical term for eyelid surgery, with Dr. Perron addresses your aging eyes. By removing excess sagging skin, repositioning fat, and possibly tightening loose muscles, eyelid surgery can take a decade or more off the age of your face. Eyelid surgery can be performed on either the upper or lower eyelids (or both), and Dr. Perron often performs this surgery in conjunction with a brow lift to elevate sagging brows. This combination addresses the entire upper third of the face.
---
Would I Be A Good Candidate For Blepharoplasty?
Blepharoplasty is one of the few cosmetic procedures equally popular with women and men. This is because there is no gender difference in the way our eyes age. Obviously, people who have spent more time outdoors, squinting and dealing with the sun's UV radiation will have more aging around their eyes than others. Same if you've smoked. Others have a genetic predisposition to forming bags under their eyes. But the reality of it is this — most people over the age of 40 would benefit from eyelid surgery.
---
The Blepharoplasty Procedure
The procedure is usually performed in an office with local anesthesia and lasts one to two hours depending on how much work is done. Incisions are made along the eyelids in inconspicuous places (in the creases of the upper lids, and just below the lashes on the lower lids). Excess tissue is removed through these incisions. In the case that no skin needs to be removed, a transconjunctival blepharoplasty may be performed.
---
Is Eyelid Surgery Painful?
Obviously, there is no pain during the actual surgery, but this is not an overly painful recovery, either. While Dr. Perron will prescribe pain medication, most patients feel they can get by just fine with over-the-counter pain medications. After just a couple days, you'll be amazed at how good your eyes feel.
---
What Are The Results And Benefits Of Eyelid Surgery?
This is a rewarding procedure because it delivers dramatic results that are subtle at the same time. After just a couple weeks you'll really get to see how much younger and refreshed your eyes look. Most of Dr. Perron's patients feel that this procedure takes a decade off of their facial age.
Patients also like the fact that this isn't a showy procedure. People who don't know you had eyelid surgery with Dr. Perron will notice that you somehow look more alert, younger, and refreshed. But they'll have no clue why. This is a contrast to more obvious procedures such as breast augmentation or a facelift.
---
Are There Risks With Blepharoplasty?
There are the potential risks and complications of any surgery: infection, bleeding, and poor wound healing. Specific to this procedure are eyelid complications such as dry eye, entropion or ectropion, and problems closing an eyelid, but these are very rare. Blepharoplasty with an experienced, board certified plastic surgeon such as Dr. Perron is a safe, satisfying procedure.
---
What Will My Recovery Be Like After Blepharoplasty?
Eyelid surgery is a very effective procedure for rejuvenating not only the eyes, but the entire face. After all, the eyes are usually the first thing another person looks at. Another great thing about this procedure is that the recovery is not difficult. After your surgery with Dr. Perron, you will return home with a cold compress and lubricating eye drops. If you are diligent with the compress you can mitigate the amount of bruising and swelling quite a bit. Swelling and bruising is the worst on the day after surgery, but begins to quickly run its course. Light activity such as walking helps to speed healing. Your stitches will be removed in one week. Most people can return to normal activity in a week or so after surgery. In two weeks, the majority of your bruising and swelling will resolve.
---
How Much Does Blepharoplasty Cost?
Until Dr. Perron is able to see your unique situation, it's difficult to know the cost of this procedure. Will you need both upper and lower eyelid surgery? Is your sagging on your upper eyelid to the degree that it is impairing your vision? Once you have your consultation, we can give you a precise estimate of the cost of your eyelid surgery with Dr. Perron.
---
Schedule A Consultation
If you would like to learn more about the blepharoplasty procedure, Contact us to schedule your consultation today or call 403-228-7076!