VelaSmooth™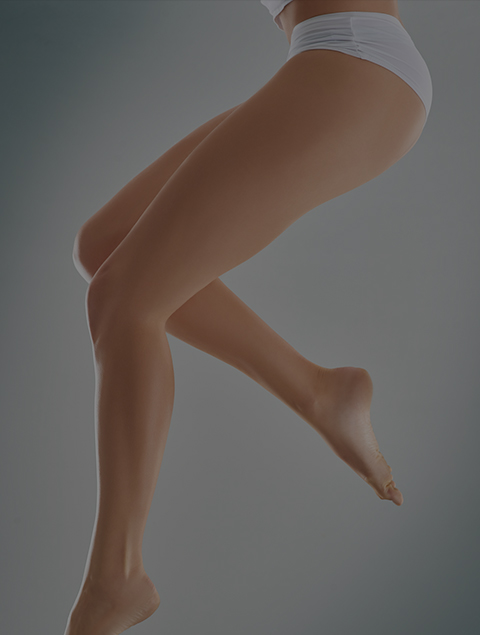 Reduce Cellulite
VelaSmooth™ is a revolutionary new medical treatment used to reduce cellulite – a problem affecting more than 80% of women over the age of 20. This noninvasive treatment utilizes a device that combines radio frequency waves, a laser, and mechanical suctioning massage to effectively reduce the size of the fat cells and re-contour the skin's surface. VelaSmooth™ works on all skin types and is most commonly used to reduce the appearance of cellulite in the stomach, abdomen, love handles, upper arms, hips, thighs and buttocks.
The efficacy and safety of the VelaSmooth procedure is being assessed through clinical trials performed by select physicians. This procedure is pending FDA approval.
---
The Procedure
The device gently massages the affected area and applies pulsating suction to improve local circulation. The mechanical rollers and suction "pull up" the skin so there is gentle stretching of the skin surface as the applicator is passed over the area; this stretches and smoothes the fibrous bands that cause dimples. Concurrently, radio frequency and infrared energy use heat to stimulate fat cell metabolism. The end result is a smoother, more regular appearance and general reduction in the size of the treated area.
Treatment typically consists of two biweekly visits for four – six weeks, with each procedure lasting about 30 minutes. On average, maintenance treatments need to be performed once every other month to retain the effect; however, the frequency will depend on how much improvement was achieved from the initial series of treatments.
---
After The Procedure
The VelaSmooth™ treatment is far less painful and time-consuming than traditional endodermology treatments and produces much better results. There is no downtime; patients can resume normal activity immediately following the procedure. The treatment area may appear flushed or pink from the heat for a short while and may feel warm for several hours after treatment. Bruising may occur (especially for patients taking aspirin or on blood thinners) but should resolve in one to two weeks.
Though results may vary across patients, there often is a visible smoothing effect after four treatments. After the initial series, maintenance treatments will be necessary. The frequency will depend on how much improvement was achieved from the initial series of treatments. Maintenance is generally recommended on a monthly interval.
---
The Results
To date, clinical studies have demonstrated up to a 65% reduction in the appearance of cellulite. Body contouring benefits and reduction in circumferential measurements may also be achieved in some but not all patients.
Body fat levels, diet, life , fluid retention and distribution, hormones, and genetics all affect the appearance of cellulite. While clinical trials indicate that VelaSmooth™ efficacy is not necessarily dependent upon diet and exercise, patients should expect that improvements in appearance of cellulite are temporary and a maintenance program should be continued. Healthy eating patterns, adequate water intake, regular exercise, and healthy life choices are recommended for maximum results.
---