All You Need To Know About Facelifts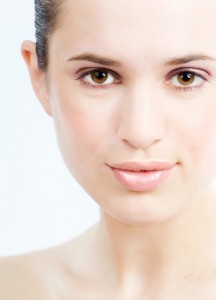 A facelift can help reduce aging signs and give the skin a more taut and smooth appearance. The results of a facelift depend greatly on the experience and expertise of the plastic surgeon. It is also important to discuss the expectations of the facelift with the surgeon, so they can explain whether the expectations are realistic and/or possible.
Common Questions Regarding Facelifts
Who is the perfect candidate for a facelift? Individuals who want to correct or soften aging signs such as wrinkles, sagging skin in the neck and face area can consider a face-lift. The person should be healthy and not suffer from any major health or medical issues to undergo a face-lift. Generally, it is preferred that the patient's skin has some elasticity at least to carry out the facelift. For best results, it is advised to seek a facelift when a few signs of aging are prevalent. Individuals who get face-lifts can be anywhere between 40 to 70 years of age. The patient should also have realistic expectations from the surgery.
What results can be expected from a facelift? A facelift is supposed to help restore youthful appearance in the individual in the most natural way possible. The aim of a facelift is to not make the individual appear like someone else after operation, but reduce signs of aging so that the patient appears less tired and like their younger self.
How long does it last? The results of a facelift can last anywhere between seven to ten years, but the again there are a number of factor that govern this such as the skin condition, the age at which the surgery was performed, smoking or drinking habits, and so on. Good skincare practices, avoiding sun exposure, and refraining from alcohol are some habits that can help make the results last longer.
Interested In Learning More About Facelifts? Contact Dr.Wayne R. Perron
For more information about facelifts or any of the procedures we offer, contact Dr. Wayne R. Perron . We are located in Alberta and can be reached directly at (403) 228-7076. We look forward to hearing from you soon.
Tagged with: facelift
Posted in: Facelift, Featured Posts