Breast Reduction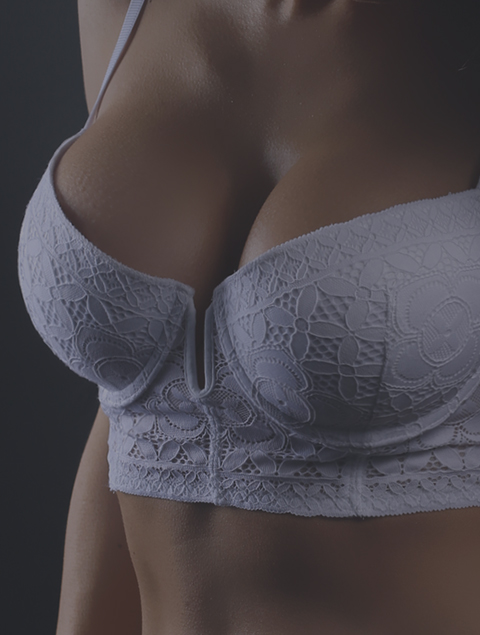 Breast Volume Reduction
This  removes fat and glandular tissue from the breast while tightening skin to produce smaller breasts that are more comfortable and in healthier proportion to the rest of the body.  Dr. Perron always combines mastopexy with breast volume reduction.
Large breasts may draw unwanted attention that can affect a woman's self-esteem and make her uncomfortable with her appearance. Breast reduction can help patients regain confidence and enjoy a renewed self-image by creating a body contour they are proud of.
Contact us to schedule your consultation today or call 403-228-7076!
---
Candidates For Breast Reduction
Ideal candidates for breast reduction surgery are women with oversized breasts that cause low self-esteem, physical or social discomfort or frustrations with the size of their breast. Women must not be pregnant or breastfeeding while undergoing this procedure.
It is important for patients to understand the details and risks associated with this procedure, and to have realistic expectations in order to be satisfied with the results of their surgery.
---
Breast Reduction Procedure
The breast reduction procedure is performed under general anesthesia and takes about two to four hours, depending on the techniques used and each patient's individual case. There are several different types of incisions that may be used for this procedure. Dr. Perron will determine the best type for you after evaluating your breasts.  Each procedure is fully customized for each individual patient.
Traditional Breast Reduction Surgery – This technique involves an anchor-shaped incision and is ideal for women with extremely large breasts, although scarring is usually more apparent. Skin, fat and tissue can be removed from the lower breast and the nipples and areolas may be repositioned as well.
Vertical Incision Breast Reduction – Also known as short-scar, this technique involves incisions that extend around the areola and down to the breast crease for a lollipop shape. Vertical incision is ideal for women with moderately large breasts and creates shapelier results with less scarring for women who do not require extensive tissue removal.
Scar-less Breast Reduction – Scar-less breast reduction uses liposuction techniques to reduce the size of the breast with little to no scarring. Since liposuction only removes fatty tissue in the breast, patients should have more fatty tissue than glandular tissue. This technique is commonly used on men with enlarged breasts.
---
Breast Reduction Results
Your breast reduction surgery should have long lasting effects. In most patients, the surgery will alleviate physical limitations as well as pain caused by oversized breasts. This may results in higher self-esteem and confidence. Aging, fluctuation in weight and hormonal factors may cause a change in breast shape over time, but in most patients, the effects of breast reduction surgery will last many years.
---