What You Need to Know About the Breast Lift Procedure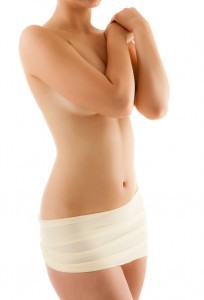 For women who are unhappy with their breasts' loose, sagging extra skin and want their chest to have a tighter, more youthful contour, a breast lift can achieve the results they seek – without the use of implants.
Sagging and a decrease in the elasticity and tone of breast tissue are a natural part of aging, but can be sped up and made substantially worse by major weight loss, childbirth, breastfeeding, hormonal changes and sun damage. A breast lift, also known as a mastopexy, improves the appearance of drooping by trimming off excess skin and tightening the existing breast tissue.
Following a mastopexy, the breasts rest higher on the chest and are firmer to the touch. Depending on the results you want, a mastopexy can also improve the areolas. The mastopexy's incision allows for Dr. Wayne R. Perron to re-position and/or reduce the size of the areolas (the dark skin surrounding the nipples).
Along with reshaping and decreasing the size of areolas that have become stretched out over time or due to weight fluctuations, a mastopexy can improve positioning by relocating nipples and areolas that face downward or are uneven.
A mastopexy can also be combined with other procedures, including a breast augmentation in order to increase breast size. For those who would like to decrease their breasts, their mastopexy can be performed in conjunction with a breast reduction.
During your consultation, Dr. Perron will review the best options for achieving your desired aesthetic results. Every one of Dr. Perron's patients enjoys completely customized treatment designed with her specific goals in mind.
Depending on what other procedures will be performed in combination with the mastopexy and the extent to which the breast tissue needs to be reshaped, the surgery usually takes between 1 to 3 hours. Patients can then typically return to work and their daily activities within a few days following the procedure.
Breast Lift in Calgary
If you have any questions about the mastopexy procedure and how it can improve your appearance, contact us today to schedule a consultation. Our offices are located in Calgary, Alberta, and can be reached at (403) 228-7076. We look forward to hearing from you!
Posted in: Breast Procedures